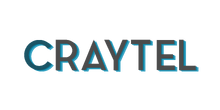 New to the wiki? Need some refreshers? Navigate through the following guides to get acquainted with the wiki and how it works around here. You will find our policies below as well as the site's do's and dont's. New users can also find out what they should do before delving into the more technical aspects. If you are interested in creating your own tv series or feature film, the guides below will walk you through everything you need to know before, during and after. Once you have made up your mind, go through the Pre-Production Guide to learn how to properly cast your series, partnering up with our Casting Directors.
After the process is finished, click to the Page Formats guide to learn how to properly make pages and templates for your series or films. It will also show you all the materials you will need. Then the last step is to promote your program, which will be shown step by step in the Promotion Guide.
If you are looking to join the wonderful team of Craytel Wiki, click ahead to Careers to find out which spots are open and to also learn more of all the positions. Welcome to the wiki and enjoy your experience with Craytel!